What is "will?"
Has anyone ever said to you, "where there's will, there's a way?"  If so, how'd that make you feel?  What exactly is "will" anyway?  Well, according to dictionary.com, the word, will, in its noun form means purpose or determination, often hearty or stubborn determination."  So, basically, it comes down to how bad you want something? As Tony Robbins asks, "Are you hungry?" Do you want financial freedom? Have you been diagnosed with cancer and want to stay alive?  Whatever your innate desire, your mind is the key to unlock personal achievement.
Michael Jordan
Personally, I'm always amazed when I hear wilderness survival stories.  Not to mention, stories of people who never give up despite being rejected countless times.  As Michael Jordan put it, " I've missed more than 9,000
shots in my career.  I've lost almost 300 games.  Twenty six times I've been trusted to take the game winning shot and missed.  I've failed over and over and over again in my life.  And that is why I succeed" (Greatist, 2012). Unfortunately, many people can't handle excessive rejection.  It's as if their ego is constantly being beaten down.  As a result, they throw in the towel and choose the easier option.
Driving force
These individuals failed to realize that EVERYTHING is attainable if you allow your will to overcome your doubt.  Frankly, giving up is surrendering your will, while remaining steadfast "power-ups" your will.  We all have the will to make our dreams come true – it's just allowing our will to be the driving force.
Similarly, there's a solution to every problem.  Therefore, if every problem can be fixed; every goal can be achieved.  Nothing is impossible or unbelievable.
Matthew McConaughey
As Matthew McConaughey puts it, "if you look closely, there's nothing unbelievable. It may be an exceptional feat but anything is possible with
human creativity. Think about the invention of airplanes, the electric bulb, internet, virtual reality – it's all unbelievable until you realize your own power" (Fearless, 2017).
Where there's will, there's a way
In conclusion, where there's will, there's a way.  Never underestimate the complexity of the human spirit or its will to survive.  Let's face it – sometimes we get knocked down.  Question is: do you stay down or do you get back up swinging?  Rejection, pain, disease, etc. will only destroy us if we let them.  Remain steadfast, be a fighter, and let your will shine through.
With that being said, here's to living your best life ever!  Feel free to leave me a comment on the topic of where there's will, there's a way and check out our new store –
Blossom Best at https://blossombest.com/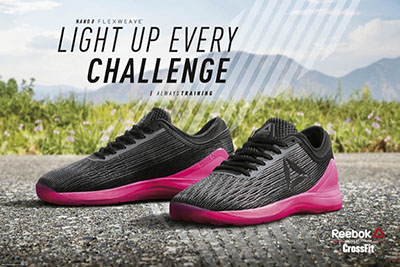 References
Dictionary.com. (2018). the definition of will. [online] Available at: http://www.dictionary.com/browse/will?s=t [Accessed 19 Apr. 2018].
Fearless Motivation – Motivational Videos & Music. (2017). Matthew McConaughey Motivational Speech and Lessons For Life. [online] Available at: https://www.fearlessmotivation.com/2017/09/27/matthew-mcconaughey-lessons/ [Accessed 19 Apr. 2018].
Greatist. (2012). Quote: Michael Jordan on Success Through Failure. [online] Available at: https://greatist.com/fitness/quote-michael-jordan-success-through-failure [Accessed 19 Apr. 2018].
Please follow and like us: